Viñedos El Pacto is a return to the origins with a clear goal in mind: to prevent true village wines from becoming extinct. A handful of old vines, unscathed by the industrialization maelstrom, have preserved the value of small-scale, manual labor, and respect for natural cycles. This pact of gratitude and continuity is born in the heart of Rioja, in the Sonsierra and the Alto Najerilla, uniting past and present to ensure the future.
El Pacto wines are deeply rooted in their homeland, emotionally connected to the land where they were created.
Four wines make up this particular journey to the origins of the Vintae Wine Company. El Pacto del Alto Najerilla and El Pacto de la Sonsierra rediscover the essence and authenticity of the village wines from these two areas, which have long been associated with viticulture.
Riojanda and Valdechuecas are the two wines from "Singular Vineyards", cataloged by the Ministry of Agriculture for being unique places, which must prove their peculiarity. Two extraordinary places where the terroir takes center stage.
Vines have long been grown in the Sonsierra, owing to its ideal geographical and climate conditions. Protected by the Sierra del Toloño mountain range, which acts as a barrier against the Cantabrian rains, it is a very airy area thanks to the "cierzo" or chilling wind, which ventilates the grapes and gives them their freshness and an Atlantic character. The vineyards' southern orientation provides for mild temperatures all year, rainfall in the winter, and a favorable temperature difference between day and night, all of which contribute to optimal grape ripening year after year.
The Sonsierra is an ideal region for growing vines due to its southern orientation, aeration, and poor soils.
Sonsierra soils are mainly clay-calcareous, very well drained and with very low organic matter content, poor soils that induce low yields in the vineyards and increase the quality of the clusters.
Baños del Ebro, Villabuena de Álava, San Vicente de la Sonsierra or Navaridas host unique vineyards, pampered and preserved by wise hands, capable of producing expressive wines with a singular freshness.
The Alto Najerilla Valley, located at the foot of the Sierra de la Demanda and crowned by the San Lorenzo peak at an elevation of 2,200 meters, is one of Rioja's best-kept secrets. For decades, in this area the grape did not mature due to its altitude and freshness. Climate change and rising average temperatures have aided optimum ripening in grapes grown above 600 meters, achieving an unusual balance hitherto unknown.
The Alto Najerilla is home to a treasure trove of century-old vineyards, with a single star: Garnacha.
A region hiding a treasure trove of old vines, which have been protected for centuries, a location far from Rioja's major areas that has preserved its history of century-old vineyards with a leading variety: Garnacha. The characteristic soils of the Alto Najerilla are mainly ferrous clay with a considerable stony component, a combination that enhances the mineral character of the wines.
Vineyards have been carefully tended by several generations in Cárdenas, Badarán, and Nájera, and they now offer us honest wines that mirror the landscape from which they come.
RIOJANDA 42º32'57.3" N 2º36'45.0" W
Planted more than 100 years ago in Navaridas, Riojanda is a veritable wine-making Noah's Ark.
In its two small plots of little more than a fifth of a hectare, the predominant Tempranillo vines coexist with Graciano, Mazuelo, white and even unknown varieties. A large number of clones of each variety that, when combined with the rest of the plants in the vineyard, constitute a biodiverse environment.
With a minimal yield of less than one kg per vine and it is grown on an ancient planting frame in calcareous clay soil.
VALDECHUECAS 42º21'58.1" N 2º46'24.0" W
In Valdechuecas, we travel back in time, tracing the family roots, to the essence of Rioja's freshest Garnacha.
Valdechuecas is the liquid testimony of a family's love for their vineyards, the Acha family. Located in their village, Cárdenas, in the Alto Najerilla region, several generations have tended and maintained these plots since they were planted between 1912 and 1918. Just under one hectare is planted with Garnacha, Tempranillo, Malvasia, Viura, Graciano and Mazuelo grapes, as well as olive, fig and quince trees.
There are numerous species to create a diversified micro-world where nature is allowed to run its course with minimal intervention.
Viñedos El Pacto unleashes nature's full potential by practicing organic viticulture in a manner that honors the natural cycle. Committed to the environment, the vineyard work is a return to the practices used five decades ago. Hoeing and mowing, pampering old vineyards to preserve them.
The work varies from maintaining a vegetation cover to pruning in accordance with lunar cycles, and, of course, the very limited use of treatments, always suited to organic farming and only when absolutely necessary. As a result, these old vineyards produce singular wines that only reflect the unique personality of their vines
This character is provided not only by age, but also by the vineyard's configuration, which preserves traditional clones through mass planting, providing a diversity uncommon in modern vineyards. Individual vines of other red and white varieties, some of which are unknown, are mixed in the same vineyard with very heterogeneous clones of the main grape variety.
Wise old vines, traditional viticulture
The production philosophy of Viñedos El Pacto is craftsmanship. Man's hand acts as little as possible in order to go unnoticed.


Valdechuecas 2019


Riojanda 2019


El Pacto del Alto Najerilla 2020


El Pacto de la Sonsierra 2019
Valdechuecas 2019
The roots of centuries-old vines contain the essence of Rioja's freshest Garnacha. In the 2019 vintage, a total of 2992 bottles and 66 magnums of Valdechuecas were elaborated.

winemaking
Fermentation takes place in a 5,000-liter concrete tank, enough for the entire production of the vineyard. Vatting takes place by gravity: 15% of the whole bunches with stems are placed in the bottom, and later the tank is filled with destemmed grapes but without crushing, preserving the integrity of the grape. Fermentation is spontaneous with the vineyard's own yeasts and maceration with the skins during this process lasts a total of 15 days. One year in a second-use 2,400-liter French oak foudre.
tasting notes
visual
An intense red color, characteristic of the Garnacha variety in cold areas, Great depth of color, the result of the natural concentration typical of old vines. Clean, bright and with a very slightly evolved rim from aging.
nose
Very complex and deep, the result of partial elaboration with whole bunches in concrete tanks, which provides certain vegetable tones (grape stalk) and red and black fruit compote. Spices and minerality stand out, with wood always very well integrated, after having remained in the foudre for 12 months. This type of aging increases the complexity on the nose, generating notes with a certain reduced character, which evolve in the glass to fresh fruit and balsamic tones.
mouth
In the mouth it shows great verticality, due to the strong tension of its acidity, the hallmark of its area of origin: the Alto Najerilla. A wine of great depth, with a tannic backbone of outstanding refinement and persistence, although with the markedly amiable character of the Garnacha variety. Undoubtedly, a wine with great aging potential, with many aspects to be discovered over time.
location
42º21'58.1"N 2º46'24.0"W
Cárdenas - A plot of 0.8747 hectares with around 4,000 old vines.
gallery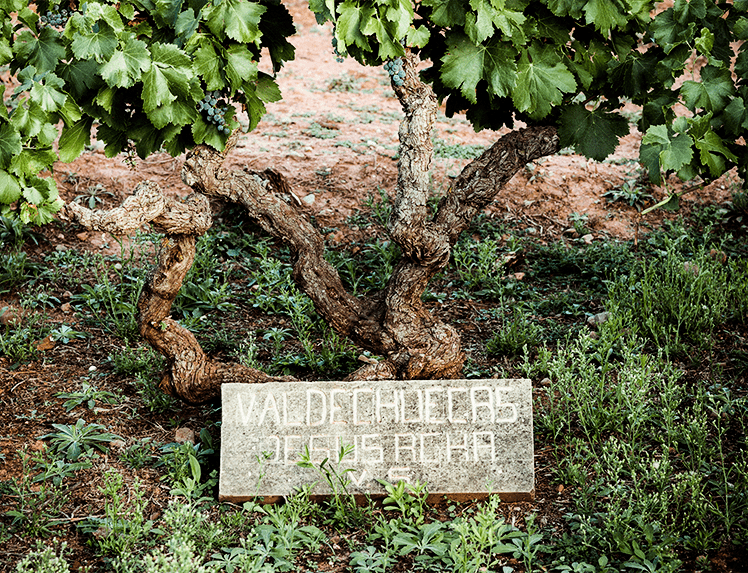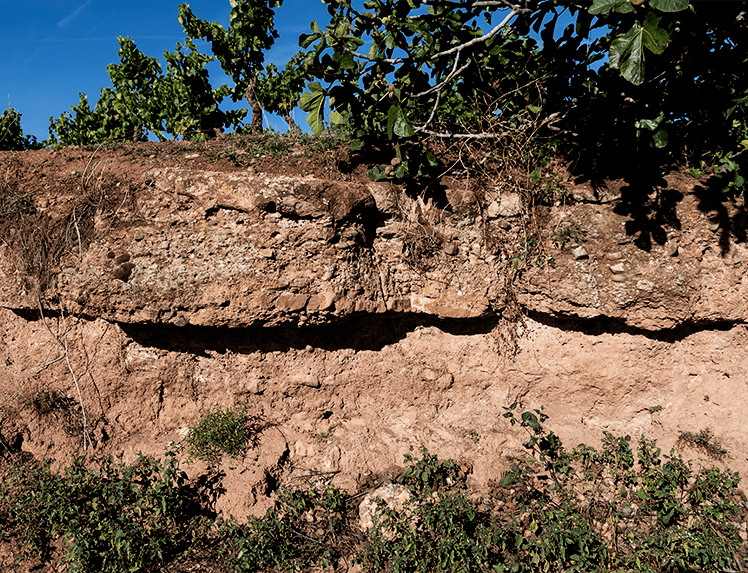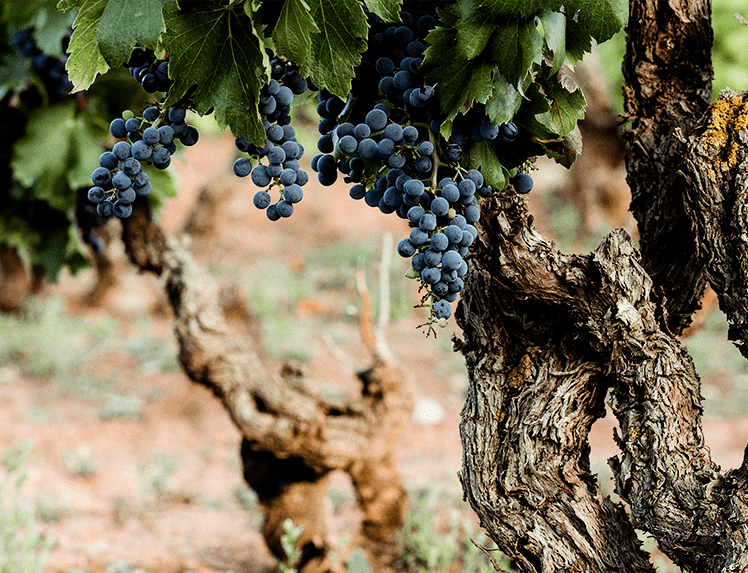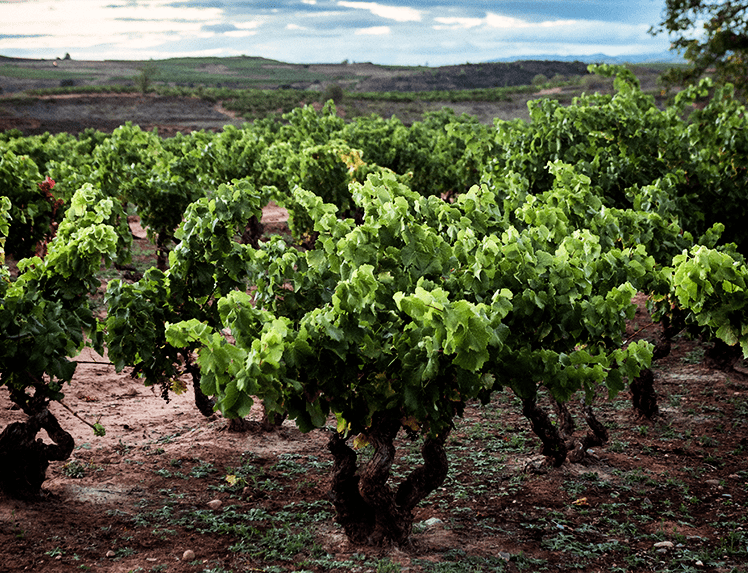 technical information
variety
Garnacha Tinta mayoritariamente, aunque tiene cepas sueltas de Tempranillo, Graciano, Mazuelo, Viura y Malvasía
harvest
Manual harvest on 7 October 2019.
year of plantation
One part was planted in 1912 and is a 1.60 x 1.60 old planting frame. The rest of the plot, planted in 1918, is a 2m x 1.40m rectangle French-style frame.
altitude
Between 595 and 620 meters
soils
Ferrous clay soil with conglomerate rock
Riojanda 2019
Exuberance, fullness and freshness, a genuine pearl in the Sonsierra Sea. In the 2019 vintage, a total of 758 bottles and 30 magnums of Riojanda were elaborated.

winemaking
On arrival at the winery, the grapes are destemmed without crushing and undergo spontaneous alcoholic fermentation with native yeasts in wooden vats. After fermentation, they go into new 500-liter French oak barrels, where they undergo malolactic fermentation and then subsequent aging during 18 months.
tasting notes
visual
Great depth of color, with violet hues on the rim and crystal clear.
nose
The exuberance of fruit and full ripeness stand out, very clean, where black fruits combine with red fruit. Accompanied by spicy notes, where black pepper and liquorice stand out. In the background, notes of aging appear, with hints of vanilla and cocoa, along with tones of dry tobacco and fallen leaves.
mouth
Voluptuous and full-bodied, with a very pleasant attack. A wine with very enveloping sensations throughout its journey in the mouth. It also has a good structure, which is typical of the Tempranillo variety, but with that silky Sonsierra character, which results in very pleasant and refined tactile sensations. It is a wine where balance, smoothness and feelings of fullness prevail.
location
42º32'57.3"N 2º36'45.0"W
Navaridas - Plot of 0.2163 hectares.
gallery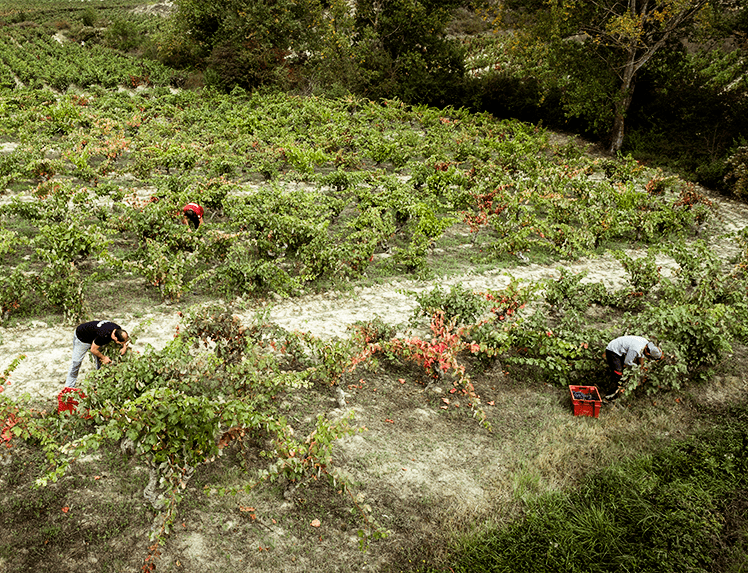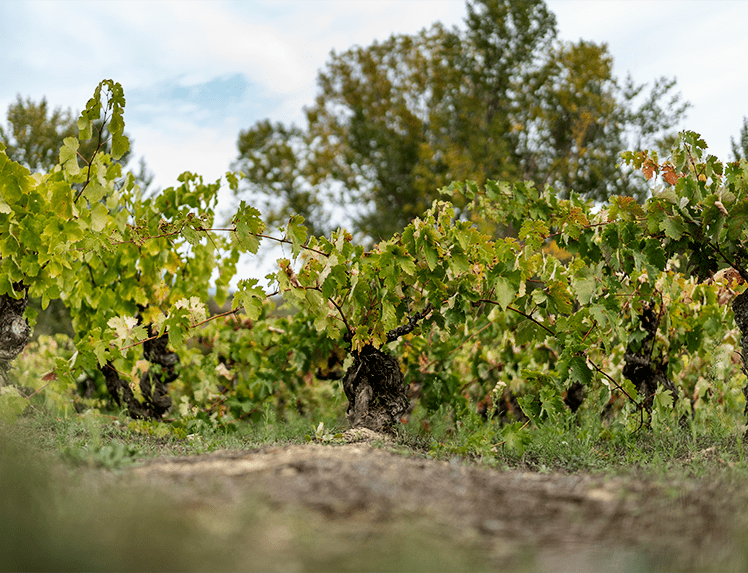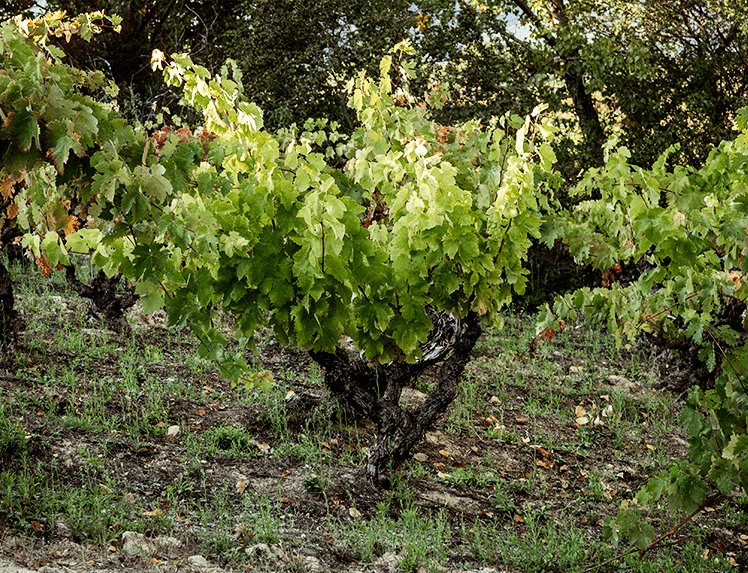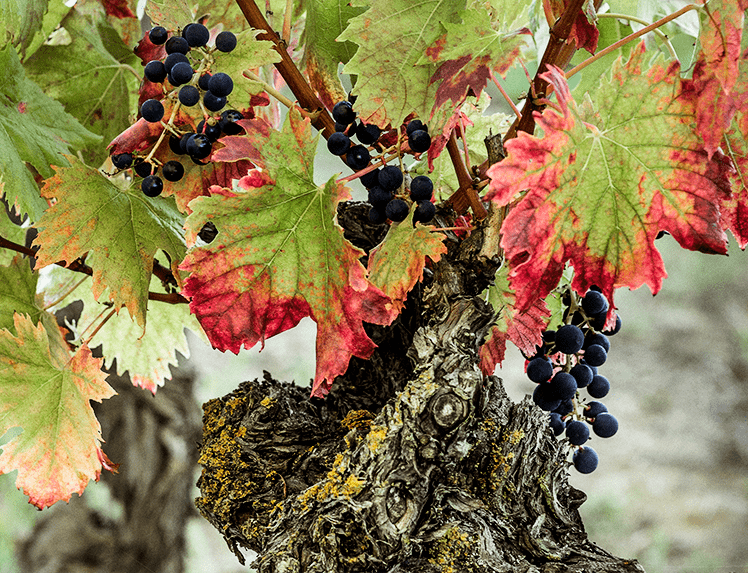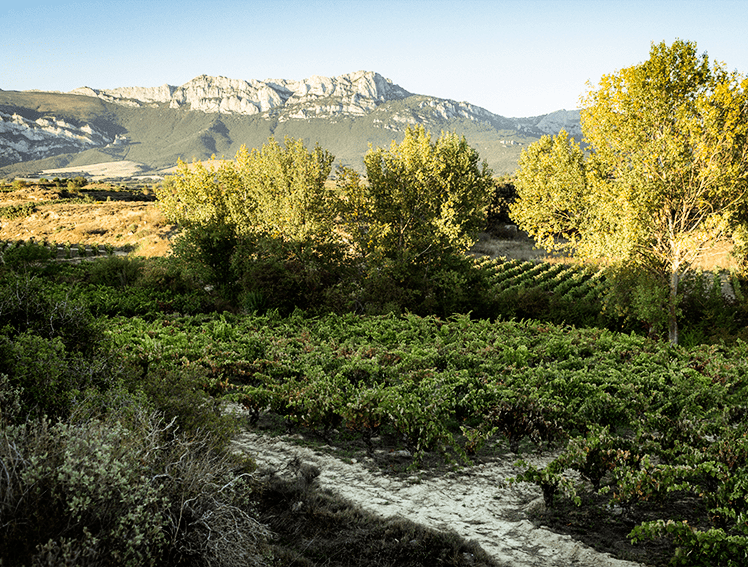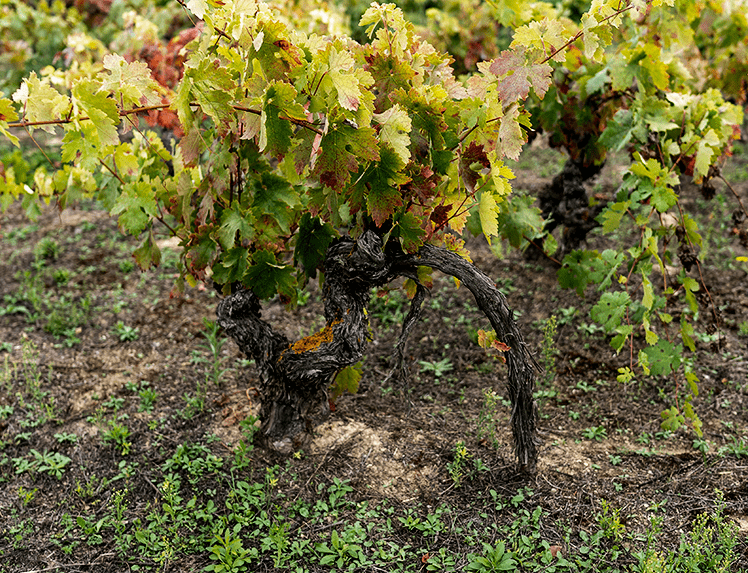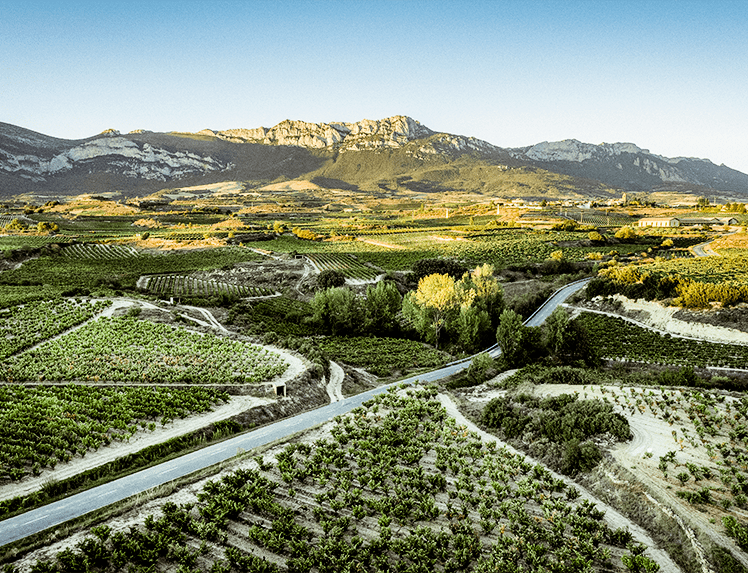 technical information
variety
Tempranillo mayoritariamente, con cepas sueltas de Graciano, Mazuelo, alguna variedad blanca e incluso cepas de variedades desconocidas.
harvest
Manual harvest on 9 October 2019.
year of plantation
Planted in 1920 in a 1.50m x 1.50m old planting frame, with a production of less than one kilogram per vine.
soils
Calcareous clay soil.
El Pacto del Alto Najerilla 2020
The new local white wine from Viñedos el Pacto originates from the Alto Najerilla, the birthplace of the project's founders. Cárdenas and Nájera, home to the historic vineyards from where this wine comes, reflect its altitude and freshness.

winemaking
Maceration of entire bunches for 24 hours to achieve greater aromatic richness and fullness in the mouth. Subsequent maceration for six hours with the skins and then pressing. Static debourage by decantation and racking to remove the lees. Fermentation is spontaneous with the native yeasts of the grape, at a low temperature (between 16 and 18 degrees). In the final part of the fermentation, the wine passes into oak casks and barrels with a capacity of five hundred to one thousand liters.
tasting notes
visual
Straw yellow of medium intensity, with a very attractive shine that gives it great luminosity in the glass.
nose
Complex, with notes of hay, cream and pastries, as well as citrus nuances in the background.
mouth
Long, with very good acidity, and at the same time a lot of structure. The tactile sensations generated by the interaction between the aging oak and the freshness of the grape stand out. But it also stands out for its fullness and creaminess in the mouth, the result of a complete maturation in the vineyard, where the low production of old vines contributes to the richness of its bunches. A wine structured by its great acidity and rounded by its ample silky sensation.
technical information
variety
Viura mayoritariamente, además de Malvasía, Garnacha Blanca o Jaina.
vineyards
Old vineyards, with an average age of around 60 (planted between 1915 and 1974) located in the towns of Cárdenas and Nájera. Ferrous clay soils with a high component of conglomerate rock at the bottom. At an altitude of around 600 meters.
harvest
Manual harvest on 20 September 2020.
aging
Eight months of aging in oak casks and barrels of different capacities (between five hundred and one thousand liters) in contact with the fine lees.
El Pacto de la Sonsierra 2019
This is the wine that inspired Viñedos el Pacto, an organic red wine made from grapes grown in the vineyards of Baños de Ebro, Villabuena de Álava, Navaridas, and San Vicente de la Sonsierra.

winemaking
Static maceration for 10 days, with minimal intervention to avoid over extraction. Spontaneous fermentation using native yeasts in 20,000 kg tanks at temperatures not exceeding 26° C. Minimal amounts of sulfites are added.
tasting notes
visual
Great depth of color, with violet and red tones.
nose
Intense and surprising for its frank aroma of berries, liquorice, undergrowth, hints of spice and chocolate.
mouth
Bold with great balance, full-bodied but fine and fresh at the same time, fruit and barrel notes returning in the aftertaste.
technical information
variety
Tempranillo mayoritariamente, y algunas cepas sueltas de variedades blancas, Graciano y Mazuelo.
vineyards
27 plots of old organic vines, planted in the 1950s and the 1960s. Mostly calcareous clay soils settled on sandstone rock% $%, located in high and very airy areas of the towns of mainly Baños de Ebro but also in Villabuena de Álava, Navaridas and San Vicente de la Sonsierra.
harvest
Manual night-time harvest from September 27 to October 4.
aging
14 months in 225-liter barrels made up of French (60%), Eastern European (20%) and American (20%) oak. 60% are second-use barrels while 40% are new.